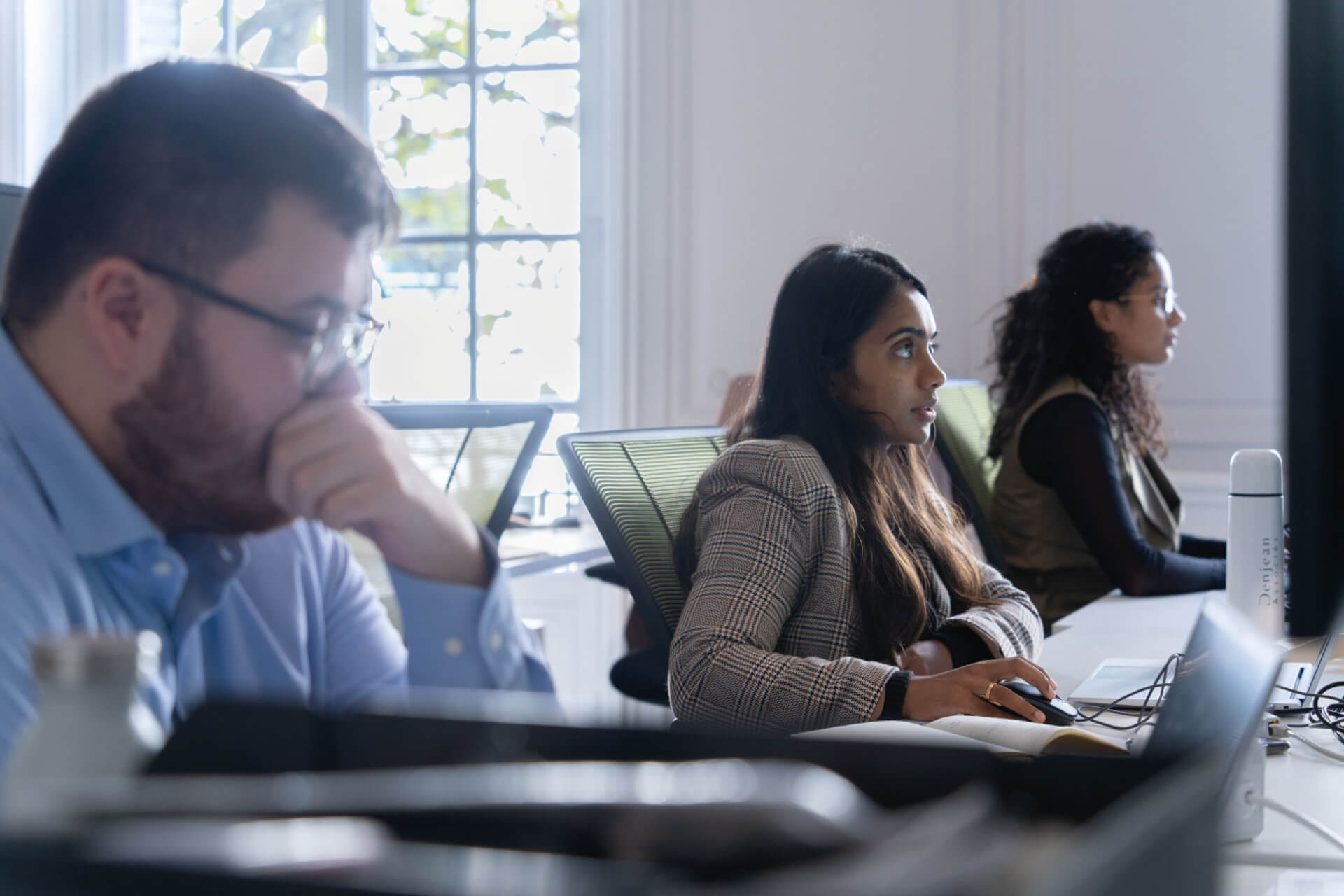 Our savoir-faire
International Business Services
As a single point of contact for all needs, our aim is to help companies set up in France and abroad in the climate of trust they need for their business to run smoothly.
International Support 
Our network of trusted partners spanning five continents enables us to support our clients with their international development and adapt to the scale of their projects. We act as the main point of contact, coordinating the implementation and accounting, tax and labour compliance operations of the client's structures worldwide and liaising between the client and their local service providers.
Help with creating and managing a subsidiary or branch
Setting up a French entity: choice of legal structure, drafting articles of association, administrative formalities, etc.. We handle the registration and social and tax administration of the new structure in liaison with the relevant organisations.
Day-to-day company management: accounting under local standards and financial reporting; review and compilation of accounts kept abroad and conversion of foreign standards (UK GAAP, US GAAP, IFRS, etc.) into French GAAP; preparation of statutory financial statements and tax returns; employment advisory and legal secretariat.
Secondment of bilingual staff specialised in foreign standards to cover temporary staff shortages at the client.
Acquisition support in France
Performance of financial due diligence.
Business plan analysis.
Valuation of the acquired company.
Liaising with the company's tax and legal advisors.
We have particularly extensive experience serving real estate businesses and investment funds.
Audit of French entities
Statutory audit of French-domiciled subsidiaries of international groups.
Global audit services drawing on our network of correspondents established in 24 countries.
« Although the number of investments in France is rising, certain obstacles to business fluidity remain, linked to geographical distance, cultural specificities and regulatory differences."
Céline Durand
International Business Services